BBA student's Cashback benefit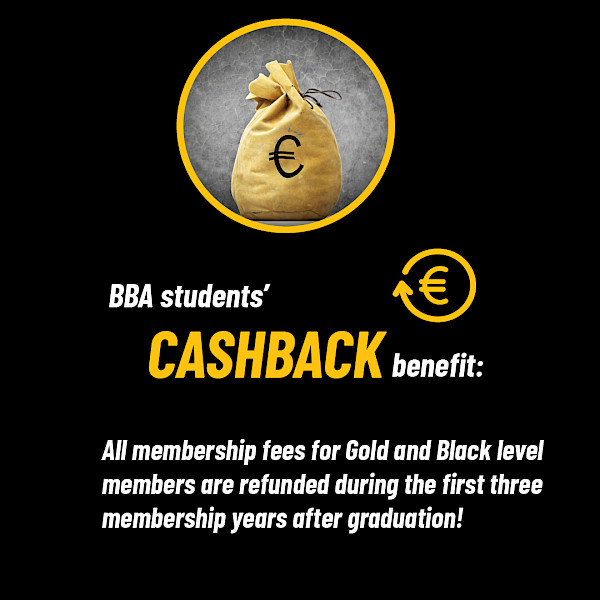 Being a member of Students of Business and Technology is a smart choice, especially because all the student membership fees are refunded in full out of the membership fees after graduation.

In the cashback system for new graduates, all membership fees for Gold and Black level members are refunded during the first three membership years after graduation when you join Professionals of Business and Technology.
The membership refund does not need to be requested separately; the refund is applied automatically once the member has graduated. When you graduate, remember to update your membership information in our online service.
Welcome to Professionals of Business and Technology after graduation!