Statement: Therapy guarantee now!
9.3.2021 | Wellness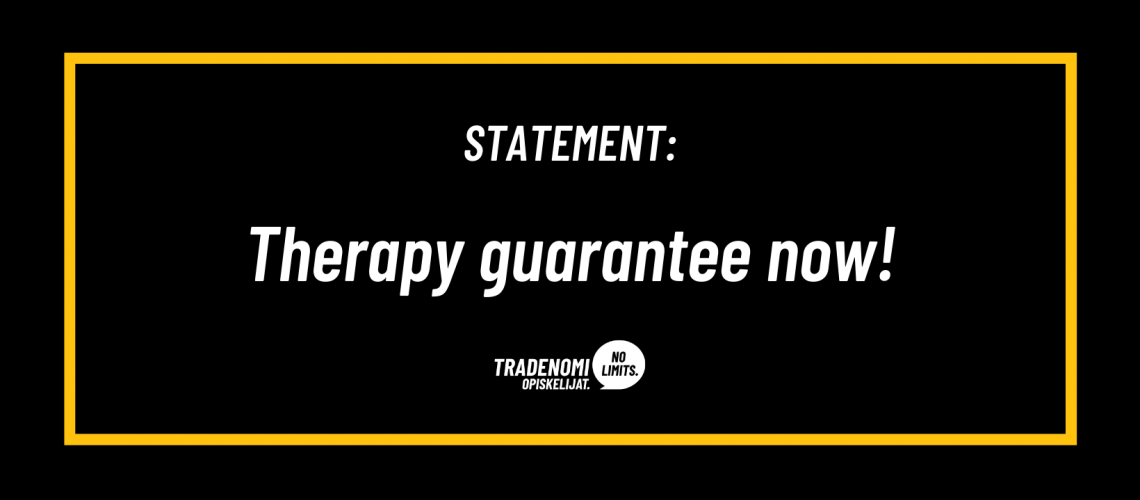 Students of Business and Technology are very concerned about university students' wellbeing and their ability to cope during this exceptional time. In some parts of the country students have been remote studying for almost a year now. Even though students' situation has been present in the media, concrete actions are still nowhere to be seen.
Needless to say, the kind words that the government has offered are not enough for students. This situation calls for action and we will be presenting our proposals in the weeks to come.
At the end of the year 2020, Students of Business and Technology implemented a student study for our members. According to the results, 55,7% of the respondents said that the Covid-19 situation has affected their coping negatively or a bit negatively. At the same time 52,7% of the respondents said that their wellbeing has taken a turn to worse during these exceptional times. The results are very concerning and that is why we have to ask the question: Why is there no more support for students?
It is very alarming that Minister Kiuru informed during the government's hour of inquiries that the preparation of the civil-motion for therapy guarantee will be suspended indefinitely. It's currently very hard for students to access mental health services. The expansion of YTHS services for UAS students has unfortunately bottlenecked their services. In some cases this has caused students in need of help to have to wait up to even a few weeks to talk to a nurse on the phone. Students are at their breaking point and they need support now. That is why we are demanding that the preparation of the civil-motion for therapy guarantee is continued before it is too late.
We are also very concerned for the future of students. At graduation they should be moving on to worklife and start building their future careers. Hence we ask now, is this possible if graduating students are already unwell and exhausted? Students are the resource of the future. Let's take care of our future workforce and offer some support for students!
Jere Liitiäinen
The chairperson of Students of Business and Technology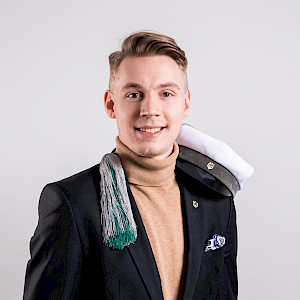 Jere Liitiäinen
Chairperson
040 843 0886
jere.liitiainen@tradenomiopiskelijat.fi