Recommend our membership
Do you know business professionals or students who do not belong to Professionals of Business and Technology yet?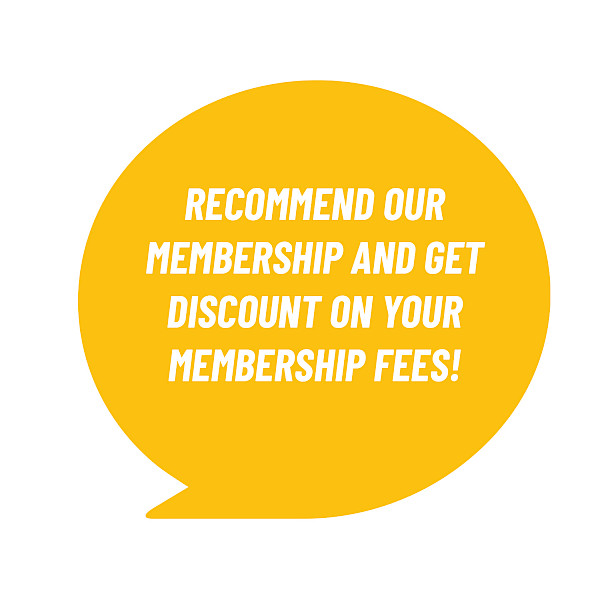 The more the merrier! When your friend or colleague becomes a member of Professionals of Business and Technology through your recommendation, you get membership fee discount for yourself as a reward. The discount is:
EUR 50 for a full member
EUR 20 for a black or gold level student member
Your colleague has to inform us about your recommendation when becoming a member. The discount will be granted to you when the new member has paid his/her first membership fee.
Kesän suosittelukampanjan ajan 1.6.-16.7. saat suosittelupalkintona jäsenmaksualennuksen lisäksi kaksi rannekelahjakorttia Linnanmäelle! Lue sivun lopusta tarkemmat kampanjaehdot.
Saitko Tradenomikaveriltasi suosituksen? Liity tästä ja muista mainita suosittelusta lomakkeella
PYSYVÄ ETUSI - SUOSITTELEMALLA ALENNUSTA JÄSENMAKSUIHIN
Kun tradenomiystäväsi liittyy suosittelustasi Tradenomien Täysjäseneksi tai Kulta-/Musta-tason opiskelijajäseneksi, saat jokaisesta uudesta jäsenestä alennusta omiin jäsenmaksuihisi seuraavasti:
Täysjäsenestä 50 €
Kulta- tai Musta-tason jäsenestä 20 €
Jäseneksi liittyvän / jäsenlajia vaihtavan tulee itse ilmoittaa suosittelijan tiedot jäseneksi liittyessään. Jäsenmaksualennus myönnetään suosittelijalle, kun uusi jäsen on maksanut ensimmäisen jäsenmaksunsa.
Jäsenhankintapalkkion saa uusista Kulta- tai Musta-tason jäsenistä ja täysjäsenistä. Myös Kulta- tai Musta-tasolta täysjäseneksi siirtyvän tai Hopea-tasolta Kulta-/Musta-tasolle siirtyvistä annetaan jäsenhankintapalkkio. Mikäli vaihtaa jäsenlajia Kulta-tasolta Mustaan, ei suosittelijalle myönnetä jäsenmaksualennusta.
Mikäli rekrytointipalkkio on suurempi kuin vuoden jäsenmaksu, käyttämättä jäänyt palkkio hyvitetään seuraavan vuoden jäsenmaksuissa.
Suosittelukampanjan 2023 säännöt
Kampanja-aika on 1.6.-16.7.2023. Kampanja-aikana suosittelun tehnyt jäsen saa jäsenmaksualennuksen lisäksi kaksi rannekelahjakorttia Linnanmäelle. Suosittelulahja lähetetään, kun seuraavat ehdot täyttyvät:
Uusi jäsen on merkinnyt liittyessään suosittelijan liittymislomakkeelle
Uusi jäsen liittyy Tradenomien Täys-, Perhe- tai Yrittäjäjäseneksi
Uusi jäsen ei ole päättänyt vastaava jäsenyyttä Tradenomeissa viimeisen 6kk aikana
Uusi jäsen maksaa ensimmäisen saamansa jäsenmaksun ja maksun suoritus kirjautuu laskutusjärjestelmäämme.
Laskutusviiveestä johtuen rannekelahjakortit lähetetään noin kuukauden kuluttua liittymisen jälkeen.
Member services
Mon-Thu 9-16, Fri 10-16
020 155 8803
jasenasiat@tradenomi.fi
Membership fees and discounts, becoming a member, updating membership information