MasterCard
Our exclusive credit card is more competitive than any credit card issued by a bank (APR 6.65%*).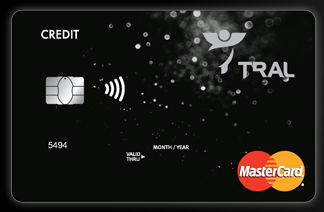 The card's features:
MasterCard credit card with contactless payment
no annual fee
interest rate 5,5 % + 3 months Euribor
the annual percentage rate 6,65 %* (3/2019)
monthly account charge is 1 €. The charge is collected for each month in which the card has been used for new transactions or if the account has an outstanding balance.
personal credit limit 1000-5000 €
instalments 5 %, 10 %, 20 % or 100 % (min. 30 €)
the terms of the credit card only apply members of Professionals of Business and Technology. If the membership is ended, the card issuer has a right to cancel the agreement by giving two month's notice.
to qualify for the card, student members must have earned a minimum of 90 ECTS and their maximum credit limit is 1000 €.
* The APR calculcation is based on a credit amount of 1500 euros over a loan term of one year. Credit is paid back in twelve equal instalments.
The application form (in Finnish): https://palvelut.hypo.fi/mastercard/?kortti=tral