Blog: Greetings from our office!
21.2.2020
Greetings from our office in Pasila!
Like many other organizations, we've had a busy start for the new decade. January is behind us now and it's a good moment to look back some of our work. New year has included lot of planning and getting to know each other.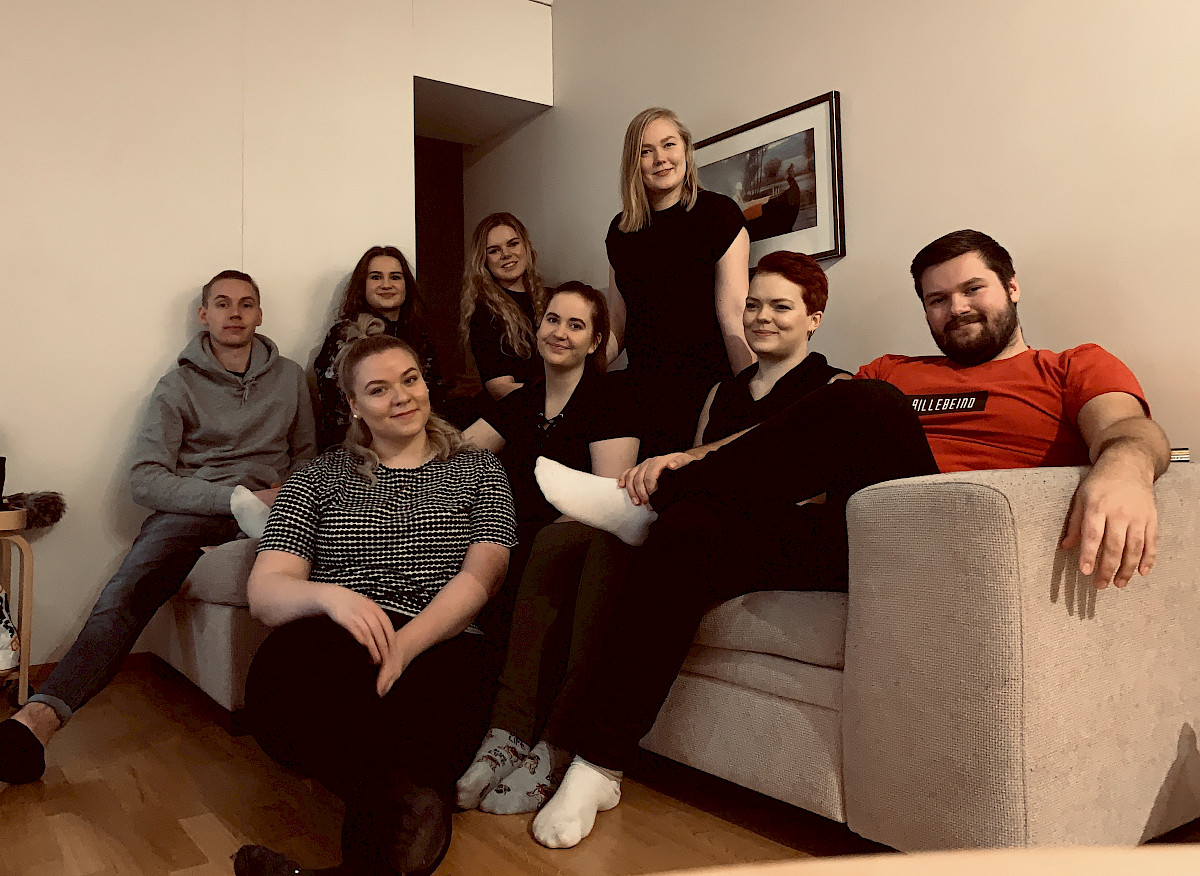 We've spent some days together chilling with each other. We've had good conversations about our goals for 2020. This season we are focusing realization of the new strategy that includes three main points; communication, affection work and developing our associations board members. Big part on developing our filed is the Puhjonranta seminars which were held 11.-12.1. and 25.-26.1.
On those seminar weekends we were able to meet up with the new and also older local actives. We had some lecturers, who are best on their professional field, passing on their knowledge. During those weekends you could feel the excitement and hype around the participants.

After the second seminar weekend, we headed to the University of Applied Sciences Students in Finland - SAMOK's cruise which gathers together student union workers from all over the nation. We got to take part to the nationwide discussion considering academic degrees and made valuable networking around the actives and other groups of interest. We brought to their attention some of the problems that we feel is going around BBA students' lives. In example uneven web courses, regional differences in work life relevancy and unpaid internships.
When discussing groups of interests, you can't go without mentioning Professionals of Business and Technology. At the end of the month we had the great chance to go on a seminar trip with them. While sitting on the same tables as them we got to meet operatives who are best on their field. We discussed on their upcoming strategy work and how should it notice the importance of the students and us, Students of Business and Technology, and our members.

To bring our groups of interests closer to us we have already met with The Finnish Union of Engineering Students IOL and SAMOK. We discussed hot topics as YTHS and found common problems considering Universities of Applied Sciences. After the eventful January we are expecting even bigger opportunities to create the best student experience for all BBA students in Finland.
Have a great spring you all!
Pyry Meriluoto
Chairperson
040 715 3102
pyry.meriluoto@tradenomiopiskelijat.fi
Jenna Nikula
Vice Chairperson
044 242 1389
jenna.nikula@tradenomiopiskelijat.fi
Regional responsibility: Trombi ry, LATO ry, HanSe, Jenkins ry