Proud to be a BBA - now and always
18.9.2023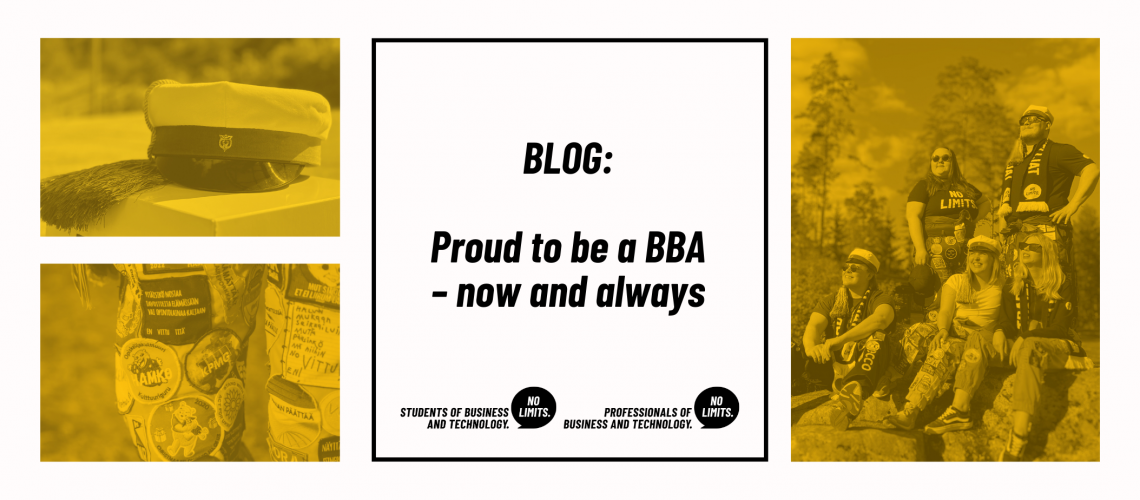 "BBAs can become CEOs of companies" - this is my first memory of hearing the term BBA years ago. I thought, that's pretty cool. However, at that time I didn't think any more that the university of applied sciences would be my path. However, through a few twists and turns, my path went towards it and the degree program in business administration. And it's by far the best route I've taken so far and I haven't regretted it for a second.
What makes this route the best, is the community you are part of. The BBA community is an ever-growing and developing national network where everyone is allowed to be who they are. There are many of us with many different backgrounds, but we are united by a great degree, pride in our own competence, and working together. I think this community could be compared to the atmosphere of a hockey game at home or the atmosphere of a big arena gig. In addition, it's amazing to see how different life and career paths everyone has. One runs their own company, the other creates a career as an artist and the third is the CEO. If I ever needed advice or knowledge about anything, I'm sure to find an expert in this community.
A community of friendship
However, the BBA community is not just advocacy tied to working life or studies, it is also friendship. During my studies, my circle of friends expanded enormously, and now, without a doubt, probably 85% of my friends are BBAs. Even though we are all different, all BBAs still have the same certain kind of feeling, from which you can recognize that these are my people. I think it's quite wonderful, even homely.
I know that I speak very privileged in this regard, because we also have those lonely souls who are looking for their place. I sincerely hope that everyone finds at least one friend in student life with whom they can conquer the world. Personally, I can recommend getting involved in organization activities, if it feels right for you. With the three local association seasons and my current role, my social circles have spread all over Finland. And I am very proud and grateful for that.
Proudly for students
We at the Students of Business and Technology are constantly working for our members and students. This work is genuinely done by heart, so that tomorrow would be better over and over again. We make noise, we influence and we care.
Best of all, you don't have to do this work alone. For this, a big thank you and honor to the Professionals of Business and Technology, regional operators, alumni, stakeholders and above all, to our local student associations. The work they do is extremely important, and I can promise that both current and future students are in good hands. This is how we together create the best student life in the world.
Because of the work we do together, I can proudly be not only a BBA, but also the chair of the Students of Business and Technology. Every success of a BBA student and BBA is a matter of great happiness and pride for all of us. Always be genuinely proud of your achievements, and of the fact that you are specifically BBAs. Even though BBA weeks are carrying this theme for a couple of weeks now, it is not just the message of this campaign. In the name of everything mentioned above and not mentioned, each of us should be a proud BBA, now and always.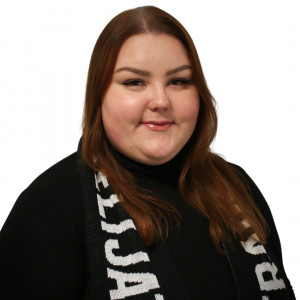 Annika Väänänen
Chairperson
044 283 5679
annika.vaananen@tradenomiopiskelijat.fi