Greetings from the new Chairperson
20.11.2022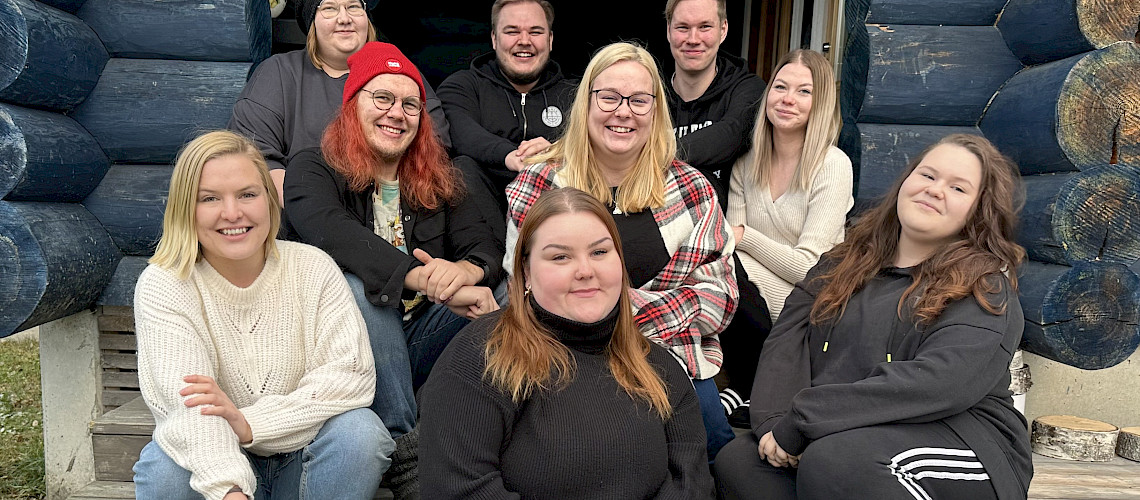 Hello! I am Annika Väänänen and I was elected as the chair for the Students of Business and Technology for 2023.
Student influence has become familiar to me during high school, but my active career in the field of higher education has started in 2020. These years have shaped my view of the student field to be even more versatile and increased my passion for the development of action and community. That's why I want to continue influencing even in my last year of study.
The up-coming term is the first of our new strategy period when we will build a more sustainable tomorrow for the benefit of our community. We have a big year of influence ahead, during which we get to do a lot of work together with our local associations and stakeholders, which warms my heart a lot.
My goal for next year is to put the strategy firmly into operation and to continue developing the Students of Business and Technology's good and versatile advocacy and influence work together with the stakeholders. The year will contain a lot of significant work in many ways, which is why communication will certainly be emphasized in our work. The new board will also get to see each other a lot during the year and I can't wait to see what we can accomplish together!
During the past weekend, the new operators were trained by the current board's actives on the action and their own areas of responsibility. There was a lot to learn, but it was amazing to see how eager for information and enthusiastic people is in our new board! Of course, we also remembered to get to know each other and have fun among the new group by singing karaoke, sauna and having good conversations.
During the weekend, we also held an organizational meeting where the project and regional responsibilities for 2023 were decided. The board 2023 was organized as follows:
Annika Väänänen – Chair
Laura Santala – Vice Chair - PORA ry, VATO ry, WsTf sf, Trade ry, RLO Kilta ry
Viivi Vesala - Promotion of interests - Trombi ry, Jenkins, ry, LATO ry
Eeva Määttä - Promotion of interests - Talko ry, Sture ry, Atkins ry
Veikka Varho - Members - OUTO ry, TOKKO ry, ROTTA ry, KAATO ry, PeriKATO ry
Sira Vartiainen - Members - HePo ry, Hattara ry, HanSe SF
Jesse Koivukoski - Advocacy communications - KuoTra ry, MTO ry, Joensuun Kilta ry
Kaisa Manner - Communication - Linkki ry, LapTOP ry, Klato ry
Samuli Mustonen - Tradenologia and events - Konkurssi ry, TTO ry, SULKA ry, HÄTÄ ry
Towards new winds and a new year!