Blog: Let's give faces to mental health problems
23.4.2021 | Wellness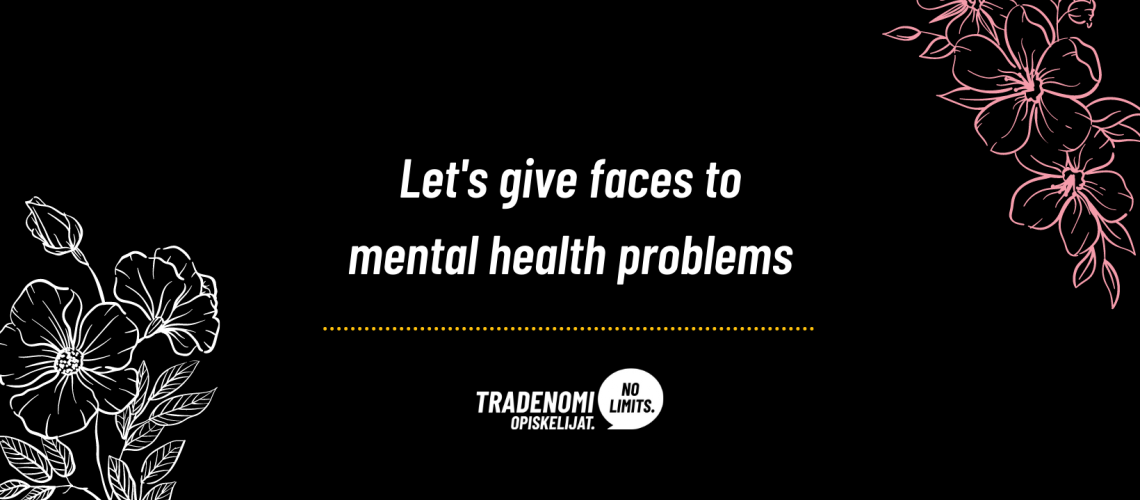 University students' mental health has been a media talking point for a long time and for a good reason. The University Student Health Survey (2016) showed that around 10% of all students suffer from depression and around 7% suffer from anxiety. These are, however, only the diagnosed cases so the real number could be much higher. In practice your circle of friends probably includes at least one person who is diagnosed to be fighting against their own mind. It is a big possibility that you are not aware who, as mental health is a topic that is still not talked about openly.
Working life is highly competitive and admitting your own weaknesses often has a negative impact in your career. The stigma of mental health problems and the structural discrimination are still reality at this day. Because of this, many work through their days with a tired smile on their face.
I'll admit that I'm one of these people. The concern of the inadequacy of one's own abilities has often come out as being over performing and stressed out. This has led to darkening under eyes which compete for the title of the blackest substance to exist. Because it is a taboo to talk about mental health problems, people won't seek help and the sad fact is that the problems rarely solve themselves. For me things got better when due to a friend's encouragement, I reserved an appointment from the schools' healthcare. Personal discussion with a professional helped to unclog matters that had not been said before to anyone. It is important to take into account that this would not have happened unless someone noticed that something was wrong.
Help should be sought when the problems have not yet grown too severe, because at this point they are much easier to mend. Universities of applied sciences offer many different services to help students such as school psychologist, school priests and tutors. If you are not aware what kind of help you should be seeking, contact your schools' nurse or your student advisor. If you are not in need of help, it is important to help others! Just asking "How's it going?" can greatly cheer someone up especially at a time when our social interactions are at minimum.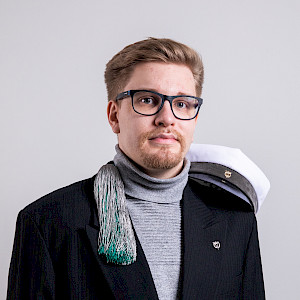 Eppu Åberg
Advocacy communications
040 414 7397
eppu.aberg@tradenomiopiskelijat.fi
Regional responsibility: Linkki ry, LapTOp ry, Klato ry