Statement: Students' livelihood as a part of wellbeing
16.3.2021 | Wellness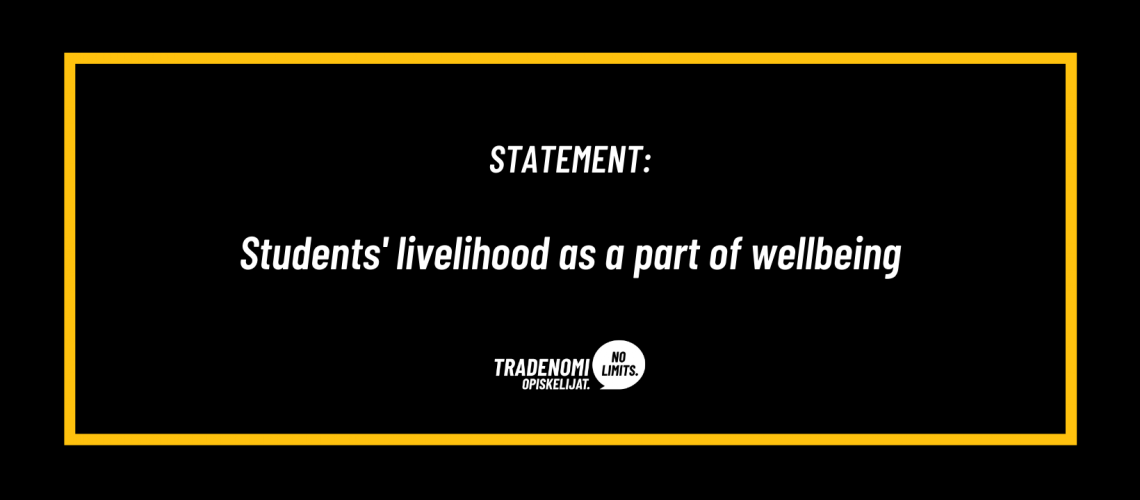 Students' livelihood is highly attached to completing their studies in a normal timetable. The student study that Students of Business and Technology conducted shows that students' wellbeing and coping have taken a turn to worse during Covid-19. This in combination with Insecurity around livelihood is an unsustainable combination. We will now present our propositions on how to insure students' economical wellbeing during Covid-19.
During the year 2020 the amount of academic credits needed for the student allowance were lowered from 45 to 35 in a year. This solution gave students a chance to lighten their study schedules and take more time to take care of their mental wellbeing. Unfortunately a similar change has not yet been introduced for the year 2021. This is a very concrete and easy solution to take care of students' mental and economic wellbeing.
Many students rely on student loans for their livelihood. The amount of student loan for UAS students can rise above 20 000 euros during their studies. This is a very significant amount of loan for new graduates. However, students who graduate within the set period of time for their degree get a 40% refund off their total loan amount. The Covid-19 situation has unfortunately also affected students' chances to graduate within the set period of time. Especially finding mandatory practical training positions and clients for thesis has proven more difficult than normal. These factors in combination with the already weakened wellbeing of students can lead to delays in studies. In 2020 there was a solution. Students who graduated in the fall semester of 2020 and had their studies delayed because of Covid were eligible for a half year extension for the set period of time which entitles them for the student loan refund. This system must be extended for 2021 in a way where every graduating student is eligible for the extencion.
We believe that with these concrete actions we can ensure the livelihood of students during Covid-19. These actions also give a chance for students to take care of their mental wellbeing. We need to offer concrete support for students, now!
Jere Liitiäinen
The chairperson of Students of Business and Technology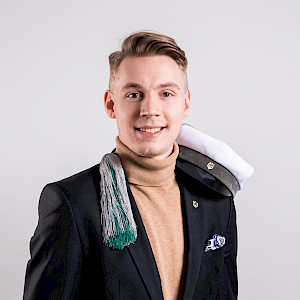 Jere Liitiäinen
Chairperson
040 843 0886
jere.liitiainen@tradenomiopiskelijat.fi