Recommend our membership
Do you know a business graduate or student who is not yet a member? Tell them about us or give them a membership as a gift!
PERSISTENT BENEFIT - DISCOUNT ON MEMBERSHIP FEES BY RECOMMENDING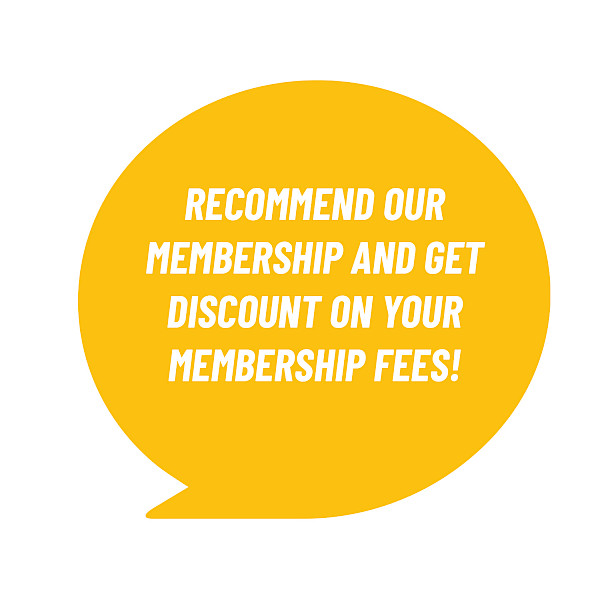 When your BBA friend joins in our union as a Full Member or Gold/Black level student member, you will receive a discount on your own membership fees for each new member as follows:
Full Member: €50
Gold or Black level member: €20
The person joining the association / changing membership type must provide the recommender's details when joining the association. The membership fee discount will be granted to the recommender when the new member has paid their first membership fee.

The membership acquisition bonus is given for new Gold or Black level members and Full members. A membership acquisition bonus is also given for those who move from Gold or Black level to Full member or from Silver level to Gold/Black level. If you change membership type from Gold level to Black level, the recommender will not be granted a membership fee discount.
If the recruitment bonus is higher than the annual membership fee, the unused bonus will be credited to the following year's membership fees.

GIFT A MEMBERSHIP
Remember a graduating BBA by giving them a gift of a six-month membership in the largest BBA community in Finland!

THE BEST GIFT FOR A GRADUATE: SUPPORT AND SECURITY FROM PROFESSIONALS OF BUSINESS AND TECHNOLOGY
Give a graduating BBA the best possible partner right from the start of their career.
You can give a graduating BBA a Professionals of Business and Technology membership for half a year! The price of the gift is €99, including membership in the unemployment fund.
How to gift a membership:
Fill out the form below
We will send the gift giver a stylish greeting card of their choice in the mail within about a week
On the specified celebration day, we will send an email to the recipient of the gift and ask them to confirm their membership by replying to the message
Once we have received the response, we will send the gift giver an invoice by mail
After the invoice has been paid, the membership will begin on the day the confirmation message was sent and continue for six months
After six months, the membership will continue as a normal membership - we will invoice the person who joined directly from here
Member services
Mon-Thu 9-16, Fri 10-16
020 155 8803
jasenasiat@tradenomi.fi
Membership fees and discounts, becoming a member, updating membership information